A Real Problem
8 out of 10 people who attend a church won't return if they haven't received a personal touch.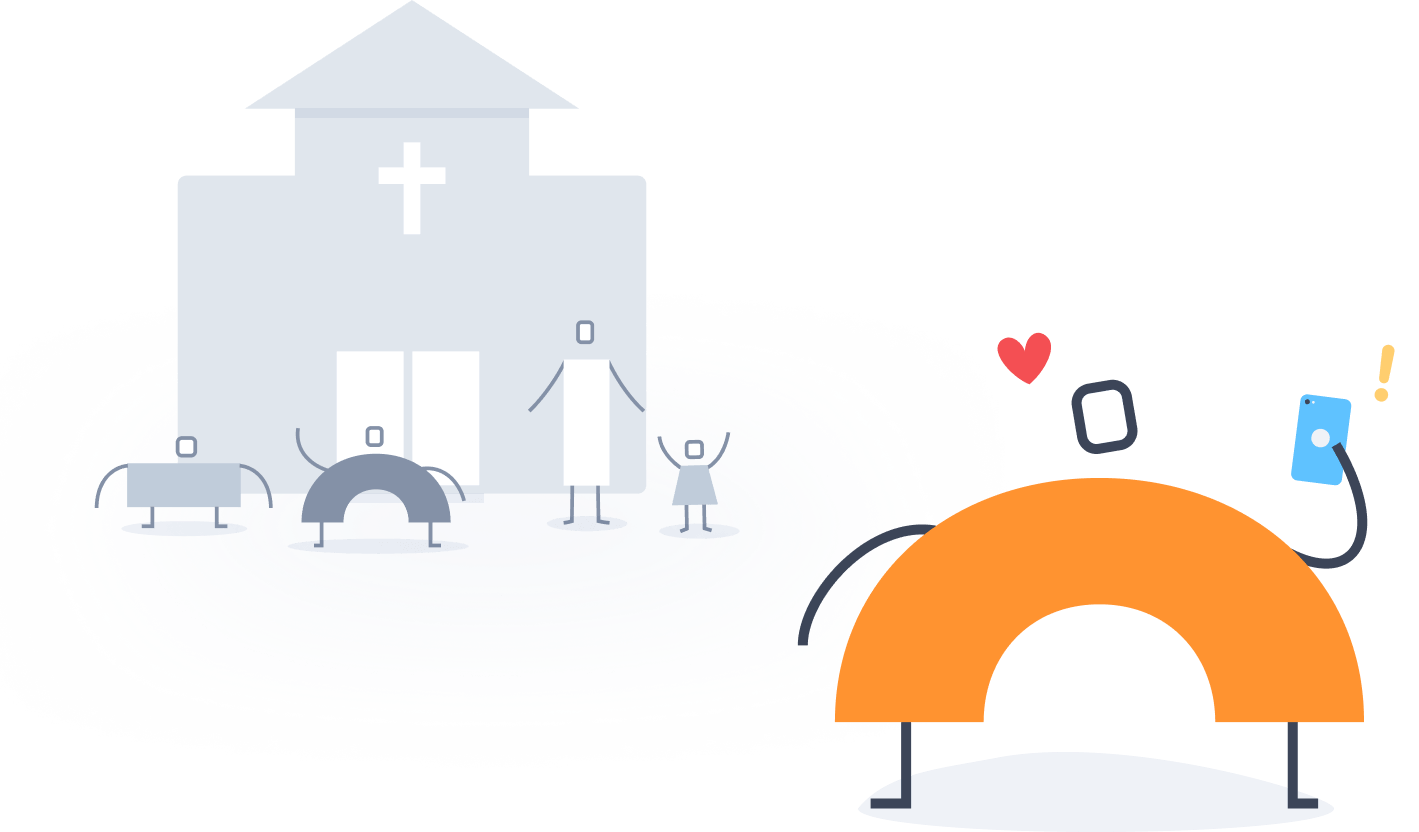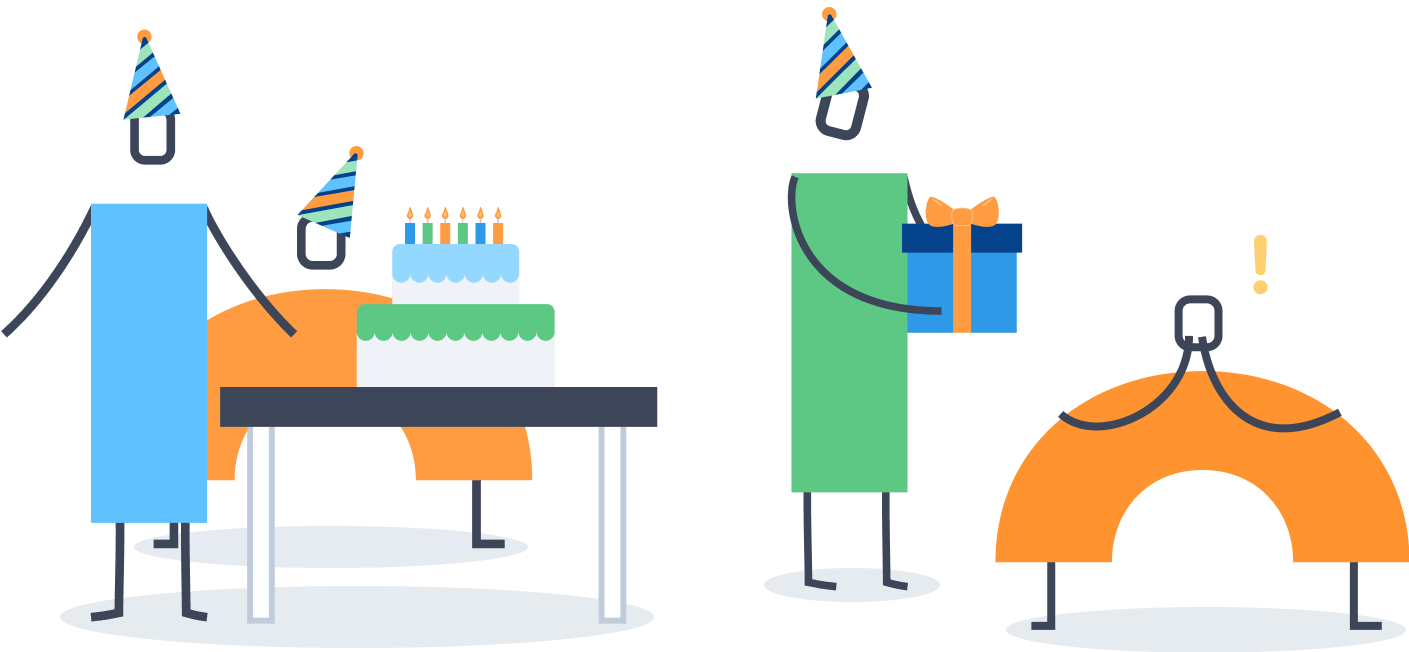 Our Solution
You're on the go, so we made sure your ministry can go with you. Your heart has capacity but your head might not. The Lead App helps track all your relationships and small groups without taking up brain space.

You can even pull a report in the middle of a service and send a personalized email/carrier pigeon (pigeon still in beta…coming 2034) to every first time guest to thank them for coming, and invite them to an event!

Track major events in a person's life - like anniversaries and hardships, and set reminders to follow up with them to see how they're doing. When a person's birthday happens their profile gets covered in confetti!
A Real Problem
Divided data leads to divided ministry.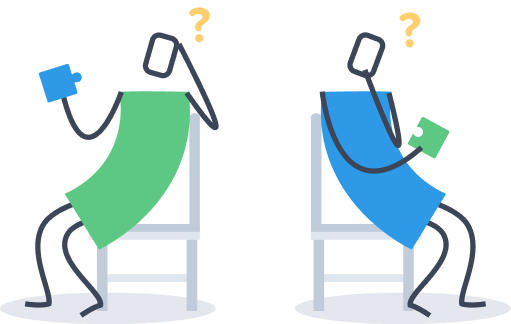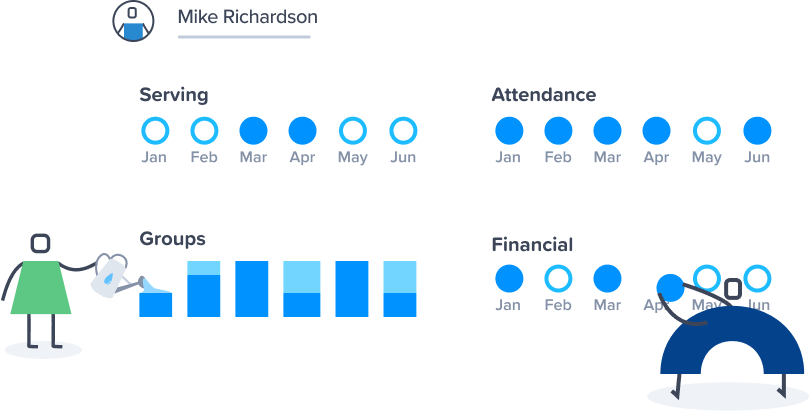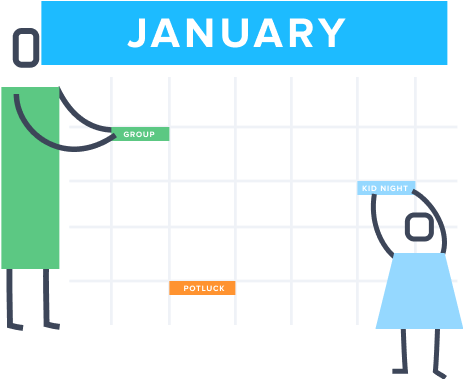 Our Solution
You can schedule a report to automatically go to anyone you want to in the Church that provides event attendance numbers, online gift records, new guest info, and more. If there's a number you want to know, you can schedule a report for it.

If you update an address for a volunteer, that information automatically gets updated on their personal profile. With one glance at a person's profile you can see all of their involvement with the Church - from volunteering, to kids, to online giving.

Our universal calendars all tie into people profiles, check-in, and every other part of our software to keep your events and your people organized.
A Real Problem
3 out of 10 volunteers quit each year due to burnout, falling through the cracks, and lack of process.
Our Solution
We love making your life easy! Now people don't have to login to respond to volunteer requests, they can do it right from their email, even from their phone!

We love when you spend more time in ministry and less in spreadsheets! Our volunteer schedules literally take 5 easy steps to build. One more click and you can automatically assign volunteers to each of your serving positions!

We love helping you stay organized so we put your schedules, service plan, and chord charts all in one easy to access location. See all the information you need to run a service all in our Schedules feature!